Climate Economic Risks Threaten Systemic Collapse
The gathering storm of human-caused threats to climate, nature and economy pose a danger of systemic collapse comparable to the 2008 financial crisis, according to a new report that calls for urgent and radical reform to protect political and social systems.
Read the entire article at The Guardian.
The study says the combination of global warming, soil infertility, pollinator loss, chemical leaching and ocean acidification is creating a "new domain of risk", which is hugely underestimated by policymakers even though it may pose the greatest threat in human history.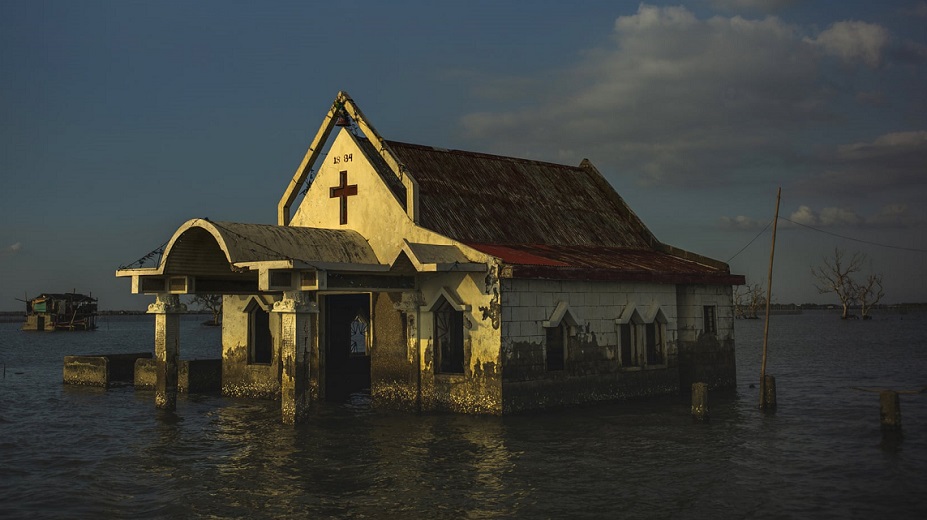 Jes Aznar / Getty Images
"A new, highly complex and destabilised 'domain of risk' is emerging – which includes the risk of the collapse of key social and economic systems, at local and potentially even global levels," warns the paper from the Institute for Public Policy Research. "This new risk domain affects virtually all areas of policy and politics, and it is doubtful that societies around the world are adequately prepared to manage this risk."
Until recently, most studies of environmental risk tended to examine threats in isolation: climate scientists examined disruption to weather systems, biologists focused on ecosystem loss and economists calculated potential damages from intensifying storms and droughts. But a growing body of research is assessing how the interplay of these factors can create a cascade of tipping points in human society as well as the natural world.
The new paper – This is a Crisis: Facing up to the Age of Environmental Breakdown – is a meta-study of dozens of academic papers, government documents and NGO reports compiled by IPPR.
The authors examine how the deterioration of natural infrastructure, such as a stable climate and fertile land, have a knock-on effect on health, wealth, inequality and migration, which in turn heightens the possibility of political tension and conflict. The paper stresses the human impacts go beyond climate change and are occurring at speeds unprecedented in recorded history.
Several other recent interdisciplinary studies have highlighted the dangers of mutually reinforcing impacts. In December, the authors of a paper published in Science warned the risks were far greater than assumed because 45% of tipping points were interrelated and could amplify one another. Scientists warn these domino effects could push the Earth into an almost uninhabitable "hothouse state".