Taxpayers in the Hamptons Among the Most Exposed to Rising Seas
Almost no city stands to lose as much money from climate change as Southampton, New York. The affluent Long Island suburb – where the median price of a home for sale is almost $2 million – has the second highest level of its property-tax revenue at risk among municipalities with a high likelihood of chronic flooding in the next twelve years, according to data gathered by the Union of Concerned Scientists. Only Central Coast, California had more.
Read the entire article at Bloomberg.
The group found that sea level rise, driven primarily by climate change, puts hundreds of thousands of homes and commercial properties in the U.S. at risk of being flooded at least 26 times per year by 2030. The incessant deluges would depreciate property values, erode infrastructure and eventually diminish tax revenue, causing local credit ratings to sour and making it more difficult to finance projects needed to contend with rising sea levels.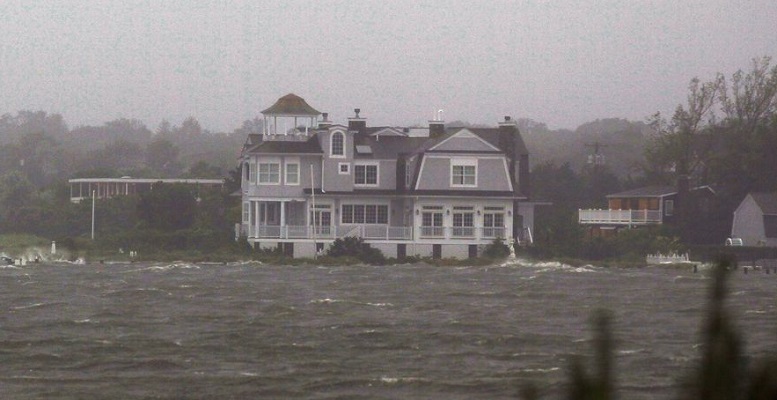 "We think that the risks to the local tax base means a vicious cycle can kick in," said Erika Spanger-Siegfried, one of the report's authors. The states of Florida and New Jersey have the most to lose, according to the report, as over-development crowds the beach towns where thousands have made their homes. Miami Beach in Florida and Ocean County, New Jersey are particularly susceptible.
"Sea level rise is an extremely serious issue with direct implications for municipal credit ratings, which will in turn affect the value of their bonds," said Andrew Teras, vice president at Breckenridge Capital in commentary on the report. "Also if the tax base contracts sustainably, that will affect the ability of municipalities to pay back bond investors."
The costly homes on New York's Long Island and in the suburbs of San Francisco make governments in those areas particularly vulnerable to a change of fortunes resulting from rising sea levels, said Spanger-Siegfried. Coastal communities in Louisiana or Maryland may have more homes at risk, but "the value isn't going to compare. Not by a long-shot."
She said data underscore the need for governments to begin planning now: "It'll be more expensive and they'll have a harder time raising that money in the municipal-bond market because they won't be seen as credit worthy as their neighbor which invested."