Circular Economy: Michelin Finds a Second Life for Tires
In late 2017, French tire giant Michelin acquired Lehigh Technologies, a 15-year-old company that reincarnates end-of-life tires into a specialty material called micronized rubber powder (MRP). The substance is already used by more than 60 companies (among them are seven of the world's 10 biggest tire makers) for a wide range of applications, including as a feedstock for the sorts of high-performance tires Michelin sells. It is sold to more than 42 plants in 15 countries.
Read the entire article at GreenBiz.
Lehigh is being run as an independent subsidiary: Its second manufacturing plant in Murillo del Fruto, Spain, is set to come online in July. The company's process works with scraps that already have been stripped of metals and fibers, using liquid nitrogen to turn the remaining rubber cold enough so that it can be pulverized into a fine composite. Lehigh sources that material from tire recyclers or as part of closed-loop arrangements with tire manufacturers. Aside from diverting waste, the MRP material later helps to save energy in the tire production process.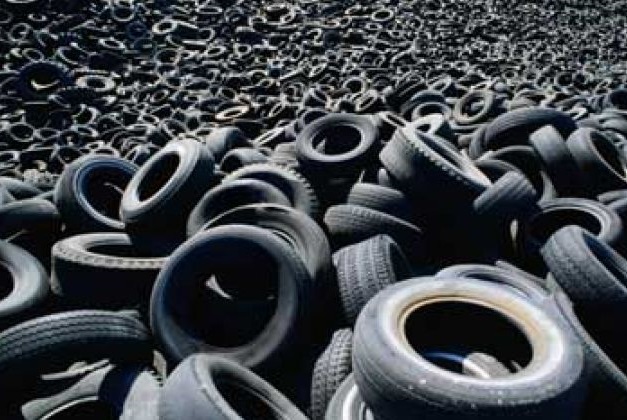 The new European facility, which will have an initial annual capacity of 10,000 metric tons, is on the same site as a local tire recycler, which will ensure a steady stream of feedstock. Lehigh's first plant in Tucker, Georgia, is the world's MRP manufacturing site with an annual capacity of 140 million pounds.
Aside from these operations, Lehigh's technologies will become increasingly integral to Michelin's shift toward a closed-loop production cycle that uses fewer raw or virgin inputs. MRP currently replaces just a small percentage of the material required to make new tires. But as of April, it has been used in more than 500 million new tires and retreads.
Roughly 1 billion tires are headed for disposal annually worldwide, including more than 300 million in the United States, according to industry estimates. The biggest non-fuel markets for tire scraps have included civil engineering projects for applications such as embankment fill or as an additive for asphalt, where it helps prevent cracks.
With Michelin's muscle behind it, Lehigh is actively developing new applications for MRP, ones that go beyond the markets traditionally associated with scrap rubber. It's finding its way into plastics, consumer goods, coatings, sealants, construction materials and even car parts.
For example, the durability and longevity of the material make it appropriate for use in the foam that's part of car headrests. The carpet and flooring industry is another potentially large market. Some manufacturers, such as Mohawk, already actively embrace the use of recycled materials. Last year, it repurposed 42 million pounds of old tires into welcome mats.