Carmakers' Letter to White House – "Climate Change is Real"
Automakers urged the White House to cooperate with California officials in a coming rewrite of vehicle efficiency standards, saying "climate change is real."
Read the entire article at Bloomberg.
The plea came in a May 3 letter to the White House's Office of Management and Budget from the Alliance of Automobile Manufacturers, the industry's leading trade group. It said carmakers "strongly support" continued alignment between federal mileage standards and those set by California. General Motors Co., Ford Motor Co., Daimler AG and nine other carmakers are members of the Alliance.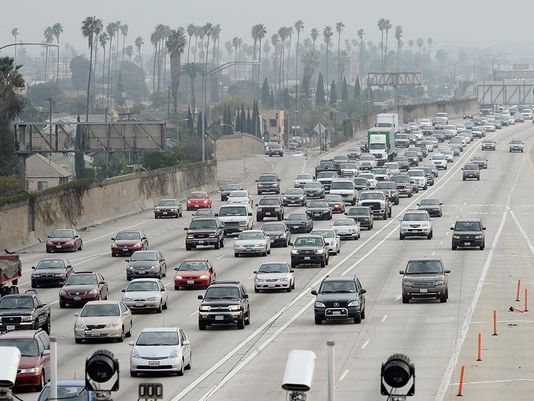 "Automakers remain committed to increasing fuel efficiency requirements, which yield everyday fuel savings for consumers while also reducing emissions – because climate change is real and we have a continuing role in reducing greenhouse gases and improving fuel efficiency," David Schwietert, executive vice president of federal government relations at the Alliance, wrote in the letter, which was made public Monday.
The letter came roughly a week before President Donald Trump signaled he was open to talks with California on mileage standards. The direction came after the administration's April ruling that the Obama administration standards for model years 2022-2025 were too aggressive and needed to be eased.
Officials from the state have pledged to fight a Trump-led rollback, setting up a potential messy legal battle and the risk of different mileage requirements in California and 12 additional states that follow its rules.
"Operating under two or three sets of regulations would be inefficient and disrupt a period of rapid innovation in the auto industry," Schwietert wrote, adding that fractured rules could have negative consequences for the roughly seven million people employed directly or indirectly by the American auto industry.
A joint proposal for revised mileage targets from the Environmental Protection Agency and National Highway Traffic Safety Administration is still in the works and could be released by late May or early June. A leaked draft of the proposal, led by the NHTSA, recommended freezing mileage requirements at a 37-miles-per-gallon fleet average from 2020 through 2026 instead of increasing each year to eventually reach about 50 miles per gallon.
In addition to voicing support for annual gains in efficiency requirements, the Alliance asked the White House to consider ways to keep California at the table, including extending the so-called national program of rules beyond 2025 and updating efficiency credit mechanisms.
The White House did not immediately respond to a request for comment.