UPS Updates Its Fleet of Trucks to Electric
UPS, which operates one of the largest fleets of vehicles in the world, has several electrification efforts. It is quite excited about the prospect of going all-electric as it deploys a new smart-grid technology to support its growing EV fleet in London.
Read the entire article at elektrec.
So much so that it called it a "breakthrough" that "signals the beginning of the end of a reliance upon traditional combustion engine powered vehicles."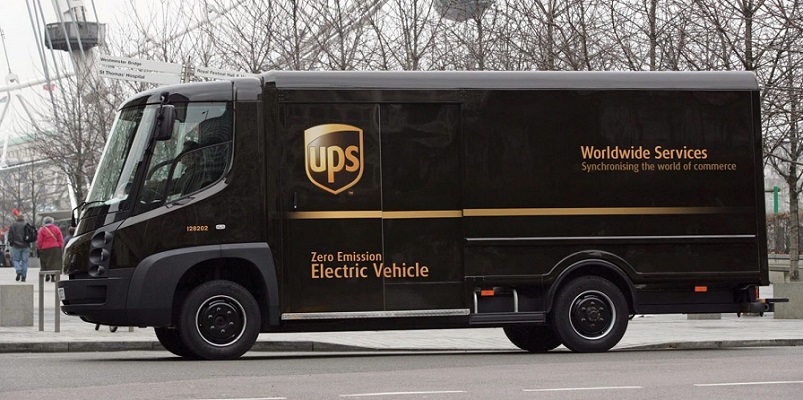 The delivery company currently operates 170 trucks out of its central London site and 65 of them are electric. They wanted to electrify the entire fleet, but they didn't like the cost of recharging the batteries in high numbers of vehicles at the same time.
In order to lower those costs, they developed a 'Smart Electric Urban Logistics (SEUL)' project with UK Power Networks and Cross River Partnership. The projetc is partially funded by the UK's Office for Low Emission Vehicles.
It consists of "a smart-grid which uses a central server which is connected to each EV charge post as well as the grid power supply and the on-site energy storage." The system is able to stabilize the power demand among the charging stations in order to charge all vehicles overnight without excessive peak demand or a need to upgrade to the external power grid.
Peter Harris, director of sustainability at UPS Europe, commented on the new initiative:
"UPS thinks this is a world first, right in the heart of a mega-city. We are using new technology to work around some big obstacles to electric vehicle deployment, heralding a new generation of sustainable urban delivery services both here in London and in other major cities around the world. Electric vehicles are an integral component within UPS's alternative fuel and advanced technology fleet. Our collaboration with UK Power Networks and Cross River Partnership marks a major turning point in the cost effective deployment of electric vehicles which in turn will play a key role in ensuring the global trend toward urbanization is sustainable. We are applying new technology to make the charging process smarter and our delivery service cleaner."
The company says that the new smart grid system and energy storage capacity added to its central London site will allow them to switch the entire fleet of 170 delivery trucks to electric.
The delivery giant is also working on several other electrification efforts. They are converting 'up to 1,500 delivery trucks' to battery-electric in New York, they've already bought some of Daimler's new electric trucks, and they've ordered 125 Tesla Semi trucks. Last month, they also placed an order for a fleet of 50 all-electric delivery trucks made by Workhorse.