Paris Mayor Wants Free Transit for All
Leaders in Brussels, Seoul and Salt Lake City have all experimented with free transit to curb air pollution on smoggy days. Paris Mayor Anne Hidalgo wants to take the practice one step further, and offer fareless service year-round. Reuters reports that Hidalgo announced this week that the city will conduct a feasibility study of free citywide transit.
Read the entire article at Next City.
"To improve public transport we should not only make it more extensive, more regular and more comfortable, we must also rethink the fares system," she said in a statement.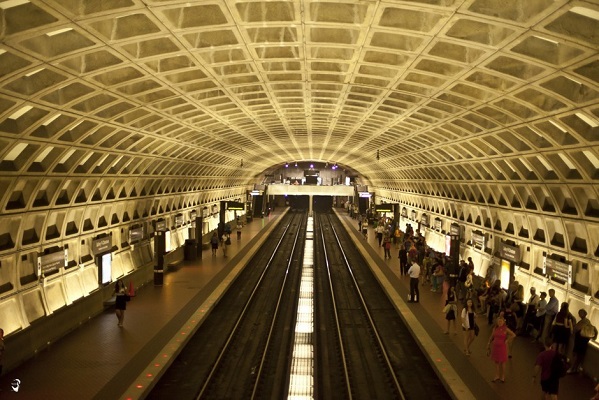 Not surprisingly, she's facing pushback. Conservative Valerie Pecresse, head of the Ile-de-France suburban region around Paris, has pointed out that ticket sales bring in about 3 billion Euros ($3.7 billion U.S.) a year, according to ABC News. She says if riders don't pay, taxpayers will have to foot that bill.
Several other European cities do offer completely "free" transit, like Estonian capital Tallinn. As the Guardian has covered, Tallinn discontinued fare on its buses, trains and trolleys in 2013 — but riders have be registered as Tallinn residents. The municipal government collects roughly 1,000 Euros ($1,230.83 U.S.) from each resident's income taxes annually.
The program has drawn more residents into the city, but depleted the surrounding regions' tax coffers. "An additional 25,000 people have registered in the city that previously had a population of 416,000," according to the Guardian. "This is where the tension lies. The more money for the city of Tallinn, the less there is for the places they leave behind…"
Hidalgo has not said whether her proposal would cover the 2.2 million residents of Paris or all 12 million living in the city and the Ile-de-France. Regardless, as Next City has covered, she's become famous — and infamous in certain circles — for her outside-the-box strategies in battling climate change. She's proposed filling the city's water fountains with sparkling water (to lure Parisians away from bottled water packaged in plastic) and building up dense developments on bridges over the Seine River. In October, she was also part of a multi-city pact to buy only zero-emission buses starting in 2025 and make major portions of Paris fossil-fuel free.