Tech Startup Helps Businesses Mitigate Vulnerability to Increasingly Severe Weather
The climate is changing, storms are becoming more intense, and more people and property than ever are in harm's way. Three of the costliest five hurricanes on record, Harvey, Irma, and Maria, struck U.S. shores in 2017 at a price tag of over $200 billion.
Read the entire article at The Washington Post.
The costs of weather disasters and climate change may balloon in coming years if current trends continue. Businesses and government organizations exposed to these threats could well face staggering losses that jeopardize their bottom line and sustainability of operations.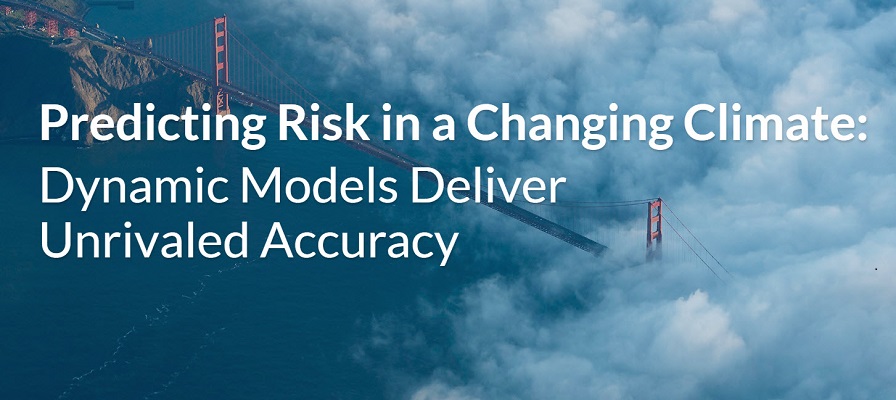 This week, a high-powered, well-funded start-up company has barged onto the scene to help businesses and governments confront their increasing vulnerability to climate change and weather disasters. Using cutting edge technology, it could revolutionize how they receive information about weather and climate threats and make critical planning decisions.
Known as Jupiter, the company was founded in 2017 by Rich Sorkin, a serial entrepreneur who has worked with Steve Jobs, Bill Gates, and Elon Musk. Sorkin was Musk's first boss as chief executive of Zip2, a company that provided business directories to online newspapers in the late 1990s.
Over the past year, Sorkin and his team have plucked climate and data scientists from top research institutions and corporations while hiring information technology professionals from the likes of Google and General Electric. The weather and climate risk industry has not seen a company enter the space with this mix of financial backing, technology and intellectual heft in years, if ever.
"The risks related to severe weather and climate change are among the greatest challenges of our generation," Sorkin said in an interview with The Washington Post. "There are many different pieces of that problem. We're focused on quantifying those risks in a way that lends decision-makers across-the-board understanding of the human health and safety and economic consequences and [help them] do a better job planning for and mitigating them."
Sorkin, who says climate change is "real," at the same time says "its impact in specific locations and at different time scales, as well as the confidence we should have in different predictions, is often poorly understood." Jupiter's products will include information about how well its models are performing so that its users understand their strengths and limitations.