World's Largest Sovereign Wealth Fund Advises Ditching Oil and Gas Holdings
Energy industry jolted by advice to Norwegian government from its central bank, which runs $1 trillion fund.
Read the entire article at The Guardian.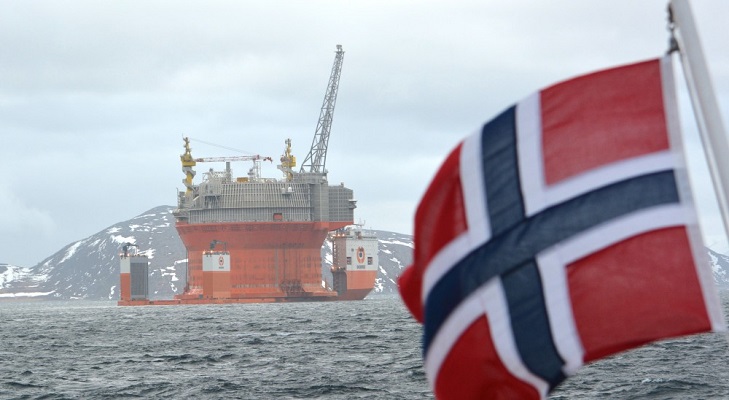 The Norwegian central bank, which runs the country's sovereign wealth fund – the world's biggest – has told its government it should dump its shares in oil and gas companies, in a move that could have significant consequences for the sector.
Norges Bank, which manages Norway's $1tn fund, said ministers should take the step to avoid the fund's value being hit by a permanent fall in the oil price. The fund was built on the back of Norway's hydrocarbon wealth, and around 300bn krone (£27.73bn), or 6%, is invested in oil and gas companies.
The recommendation by Norway's central bank pushed down shares in European oil companies. Europe's index of oil and gas shares hit its lowest level since mid-October on the news and was trading down 0.39% by late afternoon.
"The return on oil and gas stocks has been significantly lower than in the broad equity market in periods of falling oil prices," the bank explained in a statement. "Therefore, it is the bank's assessment that the government's wealth can be made less vulnerable to a permanent drop in oil prices if the GPFG [sovereign wealth fund] is not invested in oil and gas stocks."
The Norwegian government said it would consider the proposal, but a decision should not be expected until next year and a "thorough assessment" was required. Norway's largest private pension by value said that if the fund did ditch oil and gas stocks, the action could influence other investors.
Jan Erik Saugestad, chief executive of Storebrand Asset Management, said: "From a financial point of view this makes perfect sense, and we have been arguing for this for many years. This is a rational move given the overall exposure the Norwegian economy has towards oil."