The Long and Winding Road to Sustainable Tourism
Read the entire article on GreenBiz.
Earlier this year, Hilton trumpeted the arrival of its latest hotel brand, one comprised of unique properties with especially close ties to the communities in which they are located — the foundation for a sustainable relationship.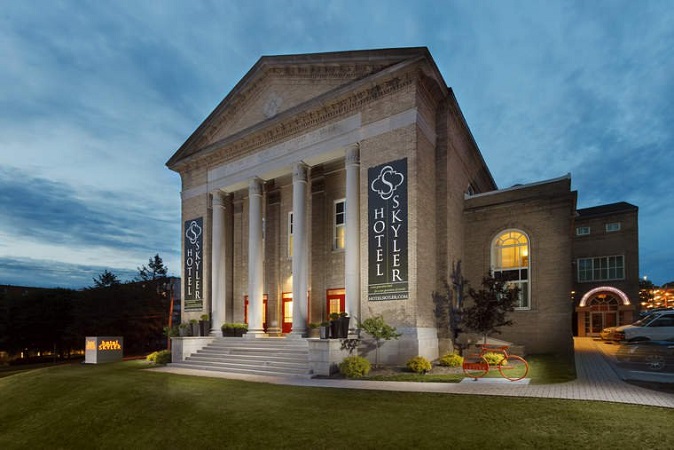 It's notable that the first property in the so-called Tapestry Collection, the Hotel Skyler Syracuse in New York, is also one of its most sustainable from an operations standpoint. The 58-room property managed by Woodbine Group is one of just five hotels in the United States certified to the LEED Platinum green building standard. (A distinction earned about six years ago before it became one of Hilton's 5,000-plus locations.)
The Hotel Skyler is a highly walkable property, a few steps away from many of the city's biggest attractions such as the Syracuse University Carrier Dome. It features a 63-ton, closed-loop geothermal heat pump system, water-conserving fixtures and a "smart" digital key system that manages room climate settings based on whether a guest is inside. It makes guests aware of these features through signage and educational materials.
Countries and cities doing the best are those working on sustainability broadly, not focused on tourism but on sustainability for their residents' and visitors' well-being alike. For example, Copenhagen is aiming to be carbon neutral by 2025, which requires that the tourism infrastructure is sustainable. 
All of the northern Europe from Germany across the Netherlands to the U.K. and all the Scandinavian countries are at the forefront of sustainable tourism practices. This region leads others in a combination of traveler awareness and concern, travel provider engagement, government regulation, media focus.