Sustainability Now a Key Criteria for Corporate/Supply Chain Purchases
Almost all procurement managers now look for sustainably-produced material in their purchases, according to a new survey – which comes as analysis of corporate deforestation commitments shows a dramatic rise in disclosure. Also, companies that hopped early onto the sustainability bandwagon say it's paying off financially.
Authors of the Sustainable Procurement Barometer say consumers are largely driving corporate demand for sustainably-produced products, and 76% of respondents reported improved brand reputation when adopting sustainable procurement policies.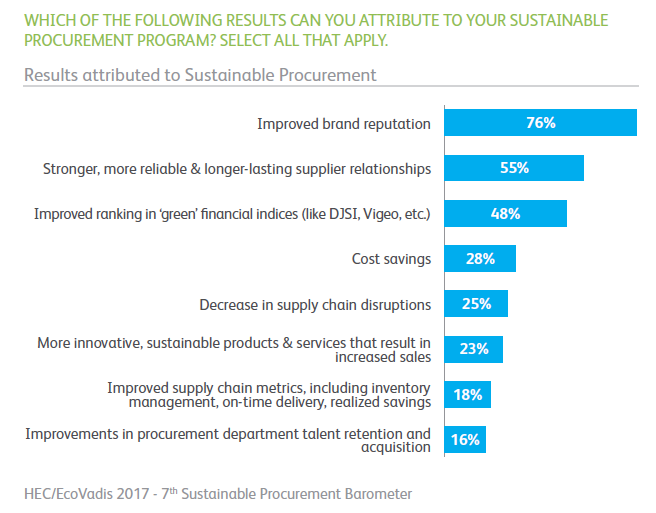 "Sustainable procurement is no longer a nice-to-have – it's an integral business function responsible for protecting and improving brand reputation, driving revenue and mitigating business risk," said Pierre-Francois Thaler, co-CEO of EcoVadis.
Read the full article at EcoSystem Marketplace.