Before 'Silent Spring' Rachel Carson Wrote 'Undersea'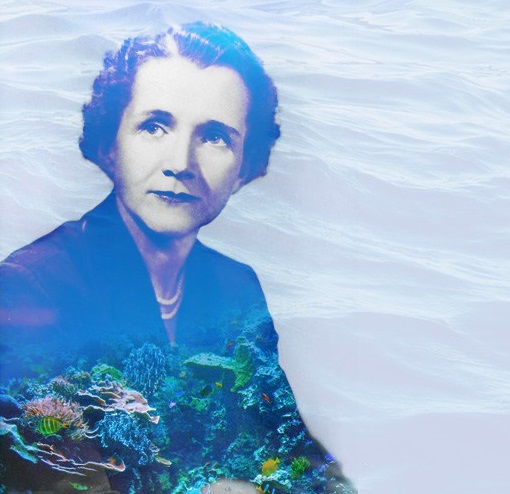 Pioneering biologist and writer Rachel Carson (May 27, 1907–April 14, 1964) catalyzed the modern environmental movement with the groundbreaking publication of Silent Spring in 1962, but the spark for this slow-burning revolution was kindled a quarter century earlier, while 28-year-old Carson was working for what would later become the U.S. Fish and Wildlife Service. When she was tasked with writing a brochure for the Fisheries Bureau, summarizing their annual research findings, Carson transmuted the science into poetry and turned in something so exquisitely lyrical that her supervisor told her they simply couldn't publish it as their standard government report. But he encouraged her to submit it to The Atlantic Monthly as an essay. She did. It was enthusiastically accepted and published in the September 1937 issue as the trailblazing masterpiece "Undersea". 
Read the complete story plus excerpts from the poem at BrainPickings.