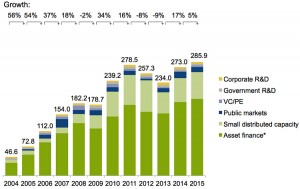 Renewables Broke Records Globally in 2015
Global investment in renewable energy reached record levels in 2015, according to a new report from the UN Environment Programme (UNEP) and Bloomberg New Energy Finance (BNEF). More surprisingly, perhaps, the report shows that the $286bn poured into green energy was more than double the spending on coal– and gas-fired power.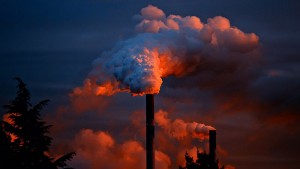 Record annual increase of carbon dioxide
"The annual growth rate of atmospheric carbon dioxide measured at NOAA's Mauna Loa Observatory in Hawaii jumped by 3.05 parts per million during 2015, the largest year-to-year increase in 56 years of research.
In another first, 2015 was the fourth consecutive year that CO2 grew more than 2 ppm, said Pieter Tans, lead scientist of NOAA's Global Greenhouse Gas Reference Network.
'Carbon dioxide levels are increasing faster than they have in hundreds of thousands of years,' Tans said. 'It's explosive compared to natural processes.'"