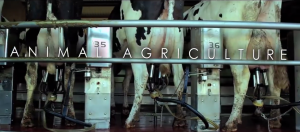 Leonardo DiCaprio and Animal Agriculture
"Oscar-winning actor Leonardo DiCaprio has advocated for a number of worthy causes, from fighting climate change to the importance of conservation. Now, with a single tweet, the planetary steward shines a light on the colossal environmental impact of animal agriculture.
In his tweet, DiCaprio included a link to a stunning video from Mercy For Animals, a Los Angeles-based nonprofit organization dedicated to preventing cruelty to farmed animals, and promoting compassionate food choices and policies."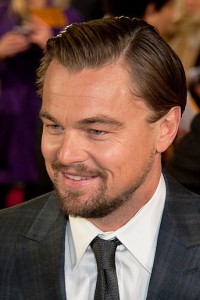 Leonardo DiCaprio Speaks at Paris Climate Talks
Leonardo DiCaprio delivered a powerful speech Friday at the Climate Summit for Local Leaders at City Hall in Paris, a side event of COP21. The event was hosted by Mayor Anne Hidalgo of Paris and former mayor of New York City and the United Nations secretary general's special envoy for cities and climate change Michael R. Bloomberg. Mayors from Los Angeles, Berlin, Madrid, Johannesburg and other major cities around the world gathered to discuss their role in mitigating climate change.