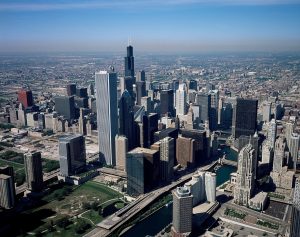 Chicago Is Becoming The Country's Urban Farming Capital
When you walk into Farmed Here's 90,000-square-foot warehouse in Bedford Park, a sleepy industrial outpost about 15 miles southwest of Chicago, you might not immediately register that you're standing in the second coming of the locavore movement. But then you get inside and smell basil—along with baby greens, broccoli, and kale—all of it bathed in the purple fluorescence of LED light and stacked seven racks high in a massive hydroponic system that pumps soybean- and kelp-infused water through a temperature- and humidity-controlled system, nearly 24 hours a day, 365 days a year.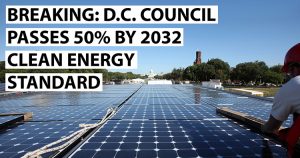 D.C. Approves 50% Renewable Energy Target
The nation's capital took another step toward nation-leading climate action today, as the District of Columbia Council unanimously approved legislation, B21-650, to expand DC's renewable energy target to 50 percent by 2032.