Fossil Fuel Companies Acknowledge Climate Litigation Threatens Their Bottom Line
Fossil fuel companies facing climate-related litigation are starting to acknowledge in their financial disclosure forms that these legal challenges could harm their business.
Dozens of companies have been named in more than a dozen climate liability lawsuits filed by communities across the country. Those lawsuits seek to recover climate-related damages and attempt to hold the companies accountable for those costs. Not all are acknowledging those risks in their annual financial disclosure (10-K) forms filed with the Securities and Exchange Commission, but some have suggested they pose a threat to future profitability. Several coal companies are even indicating that the legal claims in these cases could be viable under state common law, undercutting a key defense that fossil fuel company lawyers are making in trying to move the cases to federal court, where they believe they will be more successful in fending them off.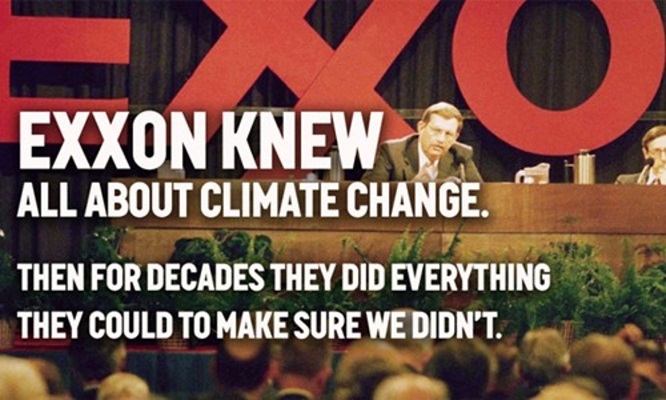 Arch Coal, for example, makes the following statement in its most recent 10-K form under the "Risk Factors" section: "Increasing attention to global climate change has resulted in an increased possibility of governmental investigations and, potentially, private litigation against us and our customers."
All of the current climate liability cases include claims such as nuisance and failure to warn under state tort law. The companies, however, argue that the claims must arise under federal common law, and that the Supreme Court ruling in AEP v. Connecticut, which Arch Coal references, bars federal common law claims relating to climate change.
That Arch acknowledges that this Supreme Court ruling leaves open the possibility for state common law claims contradicts what lawyers for the fossil fuel companies have argued: that the ruling forecloses any nuisance claim, federal or state, relating to global warming emissions.
Alliance Resource Partners, the second-largest coal producer in the eastern U.S., made a similar disclosure in its most recent 10-K form, referring to AEP v. Connecticut. "The United States Supreme Court did not, however, decide whether similar claims can be brought under state common law," Alliance wrote. "As a result, despite this favorable ruling, tort-type liabilities remain a concern." Alliance also warns of "proliferation of successful climate change litigation."
Consol Energy, another coal producer, includes a lengthy paragraph in its 2018 10-K form (in the Risk Factors section) titled, "We may be subject to litigation seeking to hold energy companies accountable for the effects of climate change." Consol, which is a defendant in Baltimore's climate liability suit, raises the same concerns about potential liability under state law.
Other companies made various references to climate litigation in the Risk Factors section of their most recent 10-K forms, though they were more limited and did not mention state tort law claims. Some companies did, however, disclose the potential for the litigation to harm their reputation or impact their business. Here are the statements, listed by company, that Climate Liability News discovered in reviewing the 10-K forms or equivalent filings:
ConocoPhillips, the third-largest American oil and gas company and a current defendant in lawsuits brought by Baltimore, two sets of California communities, King County, Wash., New York City, the Pacific Coast Federation of Fishermen's Associations (PCFFA) and Rhode Island:
"Furthermore, increasing attention to global climate change has resulted in an increased likelihood of governmental investigations and private litigation, which could increase our costs or otherwise adversely affect our business. In 2017 and 2018, cities, counties, a state government, and a trade association in California, New York, Washington, Rhode Island and Maryland have filed lawsuits against several oil and gas companies, including ConocoPhillips, seeking compensatory damages and equitable relief to abate alleged climate change impacts. ConocoPhillips is vigorously defending against these lawsuits. The ultimate outcome and impact to us cannot be predicted with certainty, and we could incur substantial legal costs associated with defending these and similar lawsuits in the future."
Hess, an independent, globally-operating oil and gas company based in the U.S., and a current defendant in lawsuits brought by Baltimore, a set of California communities, the PCFFA and Rhode Island:
"The imposition and enforcement of stringent greenhouse gas emissions reduction targets could severely and adversely impact the oil and gas industry and significantly reduce the value of our business."
Shell, one of the largest oil and gas companies in the world, ranked third on the Fortune 500 list for 2019, and a current defendant in lawsuits brought by Baltimore, two sets of California communities, King County, Wash., New York City, the PCFFA and Rhode Island:
"Further, in some countries, governments, regulators, organisations and individuals have filed lawsuits seeking to hold fossil fuel companies liable for costs associated with climate change."
Read the entire article at Climate Liability News.