Bill McDonough Says CEOs Need to Lead on Climate
Editor's Note: The following article is an interview by Fortune magazine with Bill McDonough. In Moving to a Finite Earth Economy, we discuss and embrace McDonough's Cradle to Cradle design principles. A Finite Earth Economy, as described in our book, automatically programs corporations to make decisions that prioritize the environment. Here's an excerpt:
"Mother Nature has her own waste disposal solutions. In nature nothing is wasted. All things that were once alive eventually become part of the earth again, returning usable resources. So why not study how nature produces abundantly without waste?
Bill McDonough, the architect and designer, has formulated a design principle which he lays out in his book Cradle to Cradle. He demonstrates that "reduce, reuse, recycle" is based on a 'cradle to grave' design model that dates to the Industrial Revolution. This process casts off as much as 90 percent of the materials it uses as waste, much of it toxic. Mr. McDonough challenges the notion that human industry must inevitably damage the natural world."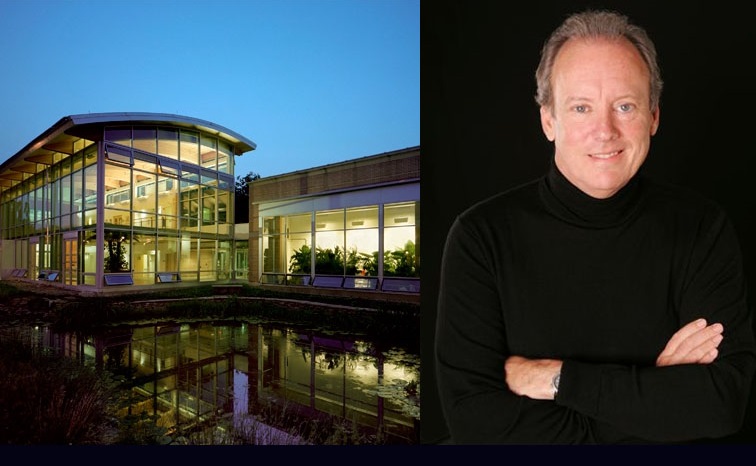 And here's the Fortune interview:
William McDonough has mixed feelings about chief sustainability officers which are popping up more and more as corporations reconsider their environmental footprint. "I think it's great if a company has a chief sustainability officer,'' McDonough, author of Cradle to Cradle on circular design, told the Fortune Global Sustainability Forum in Yunnan. "But the chief executive officer is the real chief sustainability officer, because he has to lead it. It can't be delegated."
McDonough, an architect, designer and ranked one of Fortune's 50 Great Leaders, says he will walk away from working with any firm whose CEO is not directly in charge of driving the company's transformation to sustainability. His firm, McDonough Innovation, has designed and implemented sustainable systems for companies and organizations including Ford Motors, Bosch, Dropbox and NASA. He's used his approach to design products, office buildings and factories. A plant he designed for Ford that uses renewable power saved the automaker an amount the equivalent of selling $900 million worth of cars.
"We don't want to talk about products, such as your mobile phone, in terms of end-of-life. We want to talk about end-of-use. Because that begs the question: what is the next use?" he said. And he has little time for executives and others who only talk of reducing pollution and waste. "People talk about creating a less bad future," he said. "Being less bad is not being good. We are looking for a future that is good."