Insurer Liquidated by CA Wildfires – Unable to Pay Claims
California's Camp Fire didn't just kill dozens of people and destroy thousands of homes. It also left an insurance company in financial ruins, unable to pay millions of dollars to policyholders. A state judge ruled that Merced Property & Casualty Co. can't meet its obligations after last month's Camp Fire, the deadliest and most destructive wildfire in California history.
Read the entire article at CNN.
Merced's assets are about $23 million, but it faced about $64 million in outstanding liabilities just in the city of Paradise. Judge Brian McCabe's decision allows the California Department of Insurance to take control of Merced. According to court documents, the state's Conservation & Liquidation Office will start liquidating what's left of the company.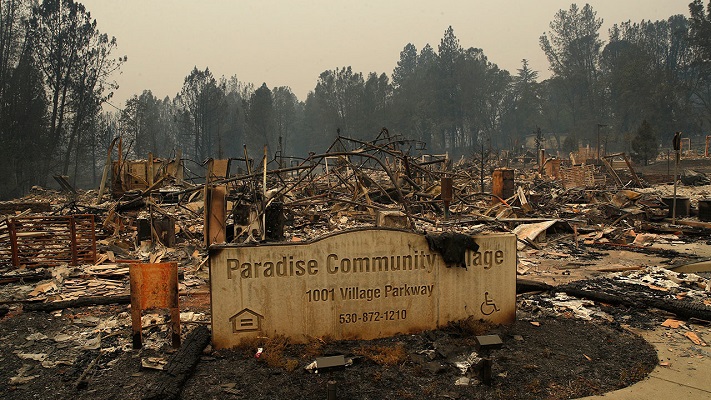 Unlike with bankruptcy, where a business or individual can start over, liquidation means there is no hope for a company's recovery. Fortunately for Merced's policyholders, they are covered by the California Insurance Guarantee Association, which "protects resident claimants in the event of an insurance company insolvency."
But the association has maximum benefit limitations, according to Merced. "If it ends up that you have a claim in excess of CIGA's limits," the company said, "the excess will be a claim against the assets of Merced."