IKEA Commits to Zero Emissions Goals
The world's largest furniture retailer pledged to use only renewable and recycled materials in its products as part of a plan to have a positive impact on the world's climate.
Read the entire article at Bloomberg.
IKEA aims to reduce more greenhouse gases than its value chain emits by 2030 and will reach that goal by "drastically reducing the climate footprint of the products and operations in absolute terms." The company will for example capture and store carbon and work with suppliers to reduce greenhouse gas emissions.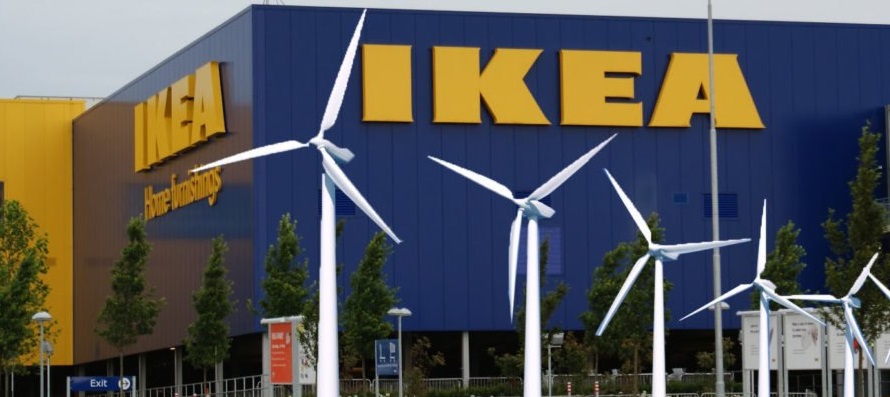 "Climate change is no longer a distant threat, but a visible reality," the company said. It's "one of the biggest challenges that humanity faces."
By selling affordable assemble-yourself furniture on mass scale, IKEA bears some responsibility for today's throw-away culture, where products can easily be chucked out and replaced with something new. But the company, founded by the late Ingvar Kamprad in Sweden in 1943, is these days leading the way on tackling environmental challenges and is, for example, already on track toward becoming fully powered by renewable energy in the next year.
A rapidly growing global population and the increasing threat posed by climate change now "calls for even more ambitious goals and urgent action" to prevent consumption from depleting the world's resources, it said.
"Becoming truly circular means meeting people's changing lifestyles, prolonging the life of products and materials and using resources in a smarter way," IKEA Sustainability Manager Lena Pripp-Kovac said in the statement. "To make this a reality, we will design all products from the very beginning to be re-purposed, repaired, reused, resold and recycled."
As part of its latest push, IKEA will remove all single-use plastic products from the IKEA range globally by 2020 and increase the proportion of plant-based choices in its food offering. The largest IKEA franchisee, with 363 stores in 29 markets, also plans to achieve zero-emissions home deliveries and expand its home solar-energy solutions offering to all its current markets by 2025.