Over Half the World's Buses will be Electric by 2025
Nearly half of the municipal buses on the road worldwide will be electric within seven years, with China expected to dominate the global market as it aims to cut urban pollution and support domestic manufacturers.
Read the entire article at Bloomberg.
Public buses are a key part of the urban transit infrastructure, and the fact that they serve routine, fixed routes makes them ideal for electrification. Cities across the globe increasingly see electric buses as a way to reduce local air pollution, and such municipalities as Paris and Amsterdam have set goals to switch to zero-emission buses in the coming years. Earlier this week, mayors of some of California's largest cities, including Los Angeles and San Jose, urged the state's environmental regulator to introduce incentives and requirements to spur a shift toward electric buses from ones that use diesel or natural gas.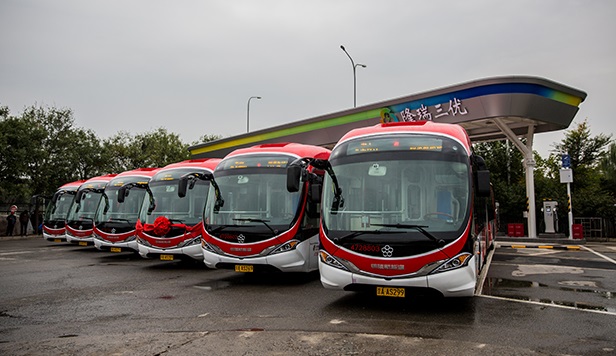 "China will lead this market, due to strong domestic support and aggressive city-level targets," wrote Aleksandra O'Donovan, an analyst for BNEF and author of the study. By 2025, the report said, the country will account for 99 percent of the world's battery-powered buses. Warren Buffett-backed BYD Co., China's largest seller of electric vehicles, is well-positioned to take advantage of this government push. Last year in China, BYD sold 128,000 new-energy vehicles (a category that incudes full electric and hybrids), up from 100,183 in 2016, and the company's buses now operate in 200 cities around the globe.