Five Renewable Energy Trends to Watch in 2018
Falling costs, Chinese dominance and competition in battery technology are some of the main developments to monitor in 2018.
Read the entire article at Rethinking Business with ING.
Renewable energy costs will continue to fall
Solar prices have dropped by around 62% since 2009, while offshore wind costs have also halved in recent years, reaching £57 per megawatt hour in 2017. As a result, governments are seeing record-low prices for solar and wind at power auctions, and subsidy-free solar and wind farms are now being developed.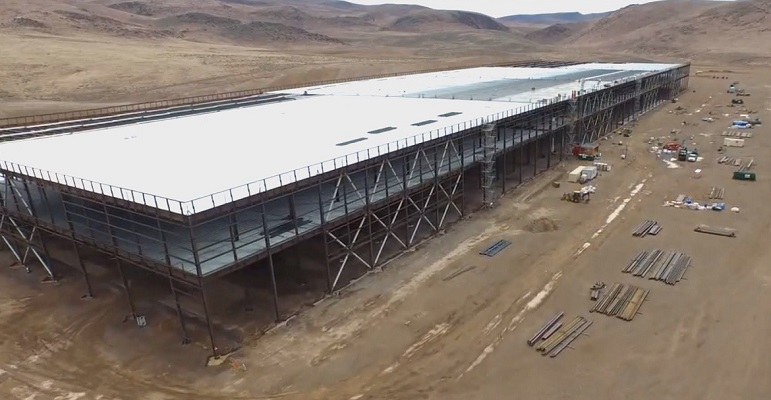 China will push ahead with its ambitious energy plans
Although China is the world's biggest polluter, it is also the global leader in solar generation. Over the past decade its solar PV capacity has increased by a factor of nearly 800, with more than 54 gigawatts expected to be installed in 2017 alone. In total China plans to invest £292bn in renewable power by 2020.
The country's long-awaited national emissions trading scheme – the world's largest – was launched on 19 December, 2017. This will effectively put a national price on carbon emissions across the Chinese power generation sector.
Corporations will make bold commitments
The number of corporations making ambitious renewables pledges will increase in 2018. The trend has been driven by "the falling costs of renewables, the fact that corporates want secure energy, and also some of the market opportunities associated with distributed grids and generation."
Gerben Hieminga, a senior economist at ING, says green investors are also pushing harder for the disclosure of corporations' exposure to climate change, and NGO campaigns are also having an impact on company behaviour – a trend that may gather pace in 2018.
The renewables industry will generate more jobs
According to a report by the International Renewable Energy Agency, around 9.8 million people now work in the renewables sector worldwide. In fact, wind turbine service technician and solar photovoltaic installer are the fastest-growing occupations in the US. And the £17.5bn that will be invested in the UK offshore wind sector should also create thousands of new jobs.
However, while demand for workers is certainly growing, "there's also a huge shortage of skilled people, so that could be a limiting factor on the speed of the energy transition."
Competition in the battery market will increase
In 2018 Tesla should complete its Nevada gigafactory, the biggest battery factory in the world. Not to be outdone, China has announced plans that will grant it the capacity to provide almost 120 gigawatt-hours of battery cells a year by 2021. And large-scale battery factories are also planned for Sweden, Hungary, Poland and Germany.
However, it's important to note that lithium-ion batteries are not the only form of energy storage that could see growth in 2018. "You can use pumped-storage hydroelectricity or compressed air energy storage, but you can also use water-based batteries, solid state batteries or hydrogen converted by electricity," says Sisouw de Zilwa. "There's a lot of different ways to store energy."