The Top 10 Sustainable Business Stories of 2017
2017 has been a long, strange trip. The definition of sustainability in business evolved quickly — the topic in executive suites now covers a wide range of issues that address how a company navigates environmental and social challenges. From carbon footprint to taking a stand on human rights or immigration, companies need a position and strategy on all of this and more.
Read the entire article at The Harvard Business Review.
Trump pulled the U.S. out of the Paris climate accord, the hard-won global agreement to tackle the greatest threat to humanity and the economy, becoming the only country in the world on the sidelines. But the Newtonian equal-and-opposite reaction from business, states, and cities was nothing short of amazing.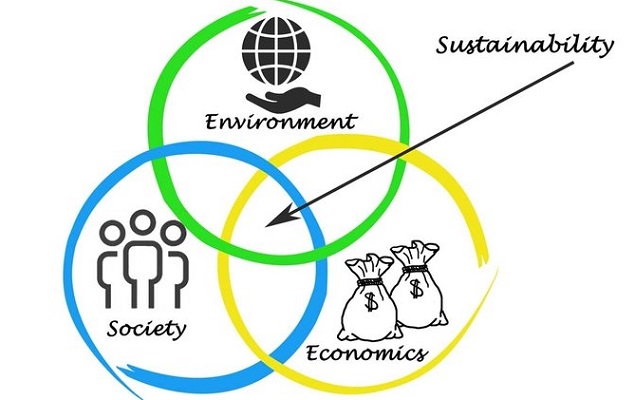 1. U.S. leaders from the public and private sectors rejected Trump's decision on the Paris accord and committed to climate action.
2. The deadly costs of climate change became even more obvious.
3. The Trump administration started dismantling environmental protections.
4. Investors woke up about climate risk and the benefits of sustainability.
5. China accelerated its clean tech advantage.
6. Clean tech continued its relentless march (and coal continued to die).
7. Famous CEOs took moral stands.
8. Companies went to court.
9. The super bowl of sustainability advertising was… the actual Super Bowl.
10. Unilever fought off a hostile takeover bid.
Predictions for 2018
The climate will continue to get more volatile. Any remaining business leaders who don't understand climate as a systemic risk and opportunity will have to get on board.
Millennials and Gen Z will continue to push for purpose and meaning in work and life.
AI, big data, blockchain, and other tech will change how we understand companies, products, and services, leading even more to embrace "clean labels" (like Walmart, Target, and Panera did this year).
To meet ever-rising expectations, and drive business value, companies will set more and more aggressive sustainability goals.
Clean tech will be under attack by the U.S. administration, but it will continue to prevail globally.
Finally, the #metoo movement against sexual harassment, which is sweeping through politics and media, will hit big business. We may see some senior Fortune 500 execs fall.