BP Invests $200 million in Solar Developer
In 2011 Carbon Tracker first posited its "carbon bubble" theory, warning of vast stranded assets in fossil fuel industries if global temperatures are to remain "well below" 2 degrees Celsius. Since then, oil prices have plummeted, just as the global green economy has surged, with solar and wind power becoming some of the cheapest sources of energy around, and electric vehicles and batteries are now hot property for investors. Rival oil and gas firm Total already holds a majority stake in U.S. solar PV developer SunPower, and Shell has been steadily wading into the EV market.
Read the entire article at GreenBiz.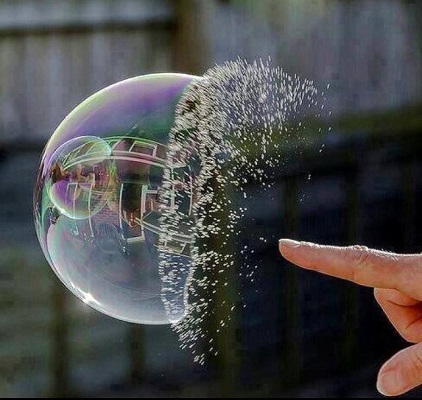 Clearly, the business case for clean energy is too great for BP to ignore. As the U.K. firm noted in its announcement, global installed solar generating capacity more than tripled in the past four years and grew by over 30 percent in 2016 alone. BP's own annual Energy Outlook analysis sees solar as likely to generate around a third of the world's total renewable power and up to 10 percent of total global power by 2035.
Bob Dudley, BP group chief executive, said he was excited to be coming back to solar "but in a new and very different way. While our history in the solar industry was centered on manufacturing panels, Lightsource BP will instead grow value through developing and managing major solar projects around the world."
The establishment of Lightsource BP is not merely a significant vote of confidence in solar, but a reflection of the wider winds of change across the global fossil fuel sector — winds blowing stronger than ever.
BP and fellow oil and gas companies Shell, ExxonMobil, Chevron, ConocoPhillips, Statoil, Total Eni, Imperial Oil — and many more — were named on a hit list of the 100 biggest greenhouse gas emitters being challenged by 225 major investors to up their game on climate action and risk disclosure. With a combined heft of $26.3 trillion of assets under management behind it, the Climate Action 100+ initiative is an unprecedented application of pressure on fossil fuel industries and clearly demonstrates that investors no longer will put up with those ignoring climate risk.
Even ExxonMobil — forever the villain in environmentalists' eyes and recently the subject of investigations over what it may or may not have known about climate change as far back as the 1970s — succumbed to boardroom pressure, agreeing to report more thoroughly on the risks posed to its business by the low carbon transition. Moreover, those treehuggers at the World Bank announced it no longer would finance upstream oil and gas after 2019.