How a City in Spain Got Rid of Its Cars
Read the entire article at CityScope. 
It's just a regular Wednesday morning in downtown Pontevedra. Everywhere you look there are pedestrians: walking their dogs, pushing baby strollers, heading to work, shopping or simply sitting and watching other people go by.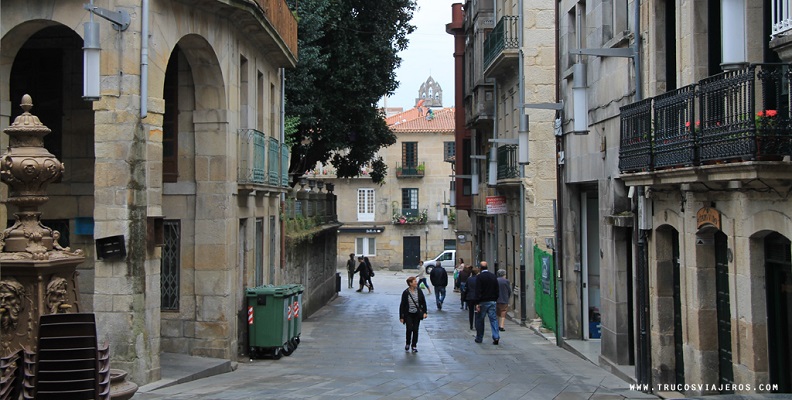 Watching the scene, it is hard to believe that not long ago, most of the space where people now walk was devoted to the movement and parking of cars. Or in the words of the mayor, Miguel Anxo Fernández Lores, that the city was a "car warehouse". Today, from his office on the third floor of City Hall, he can hear people talking outside instead of engines and horns. "It's amazing," Lores says. "14,000 cars used to pass through this street every day."
But it's not just the streets near City Hall that have been transformed. According to the city administration's numbers, motor traffic in Pontevedra's historical centre has been reduced by an unbelievable 97 percent since 1999. Traffic is down 77 percent in the areas adjacent to the centre, and by 53 percent in the city as a whole.
As a result, quality of life in Pontevedra has drastically improved. The city hasn't suffered a single traffic fatality since 2011. The air is cleaner and the city's carbon dioxide emissions are significantly lower. A walk in the city speaks for itself: Children play outdoors, elders get around easily and the few cars that pass by — mostly delivery vans — drive cautiously.
People in Pontevedra are happy with these changes. In fact, they are so happy that Lores is currently serving his fifth consecutive term. The mayor's good work is also recognized abroad. In recent years, the city has been piling up prizes and awards that the mayor proudly displays at a table in his office. It's all proof that even small cities like Pontevedra can come up with big innovations that improve the lives of their people in palpable ways.
His secret can be summed up in a simple sentence that Lores slips into our conversation: "You only need a small amount of cars to make a city work."