Little Town Goes Green Without Government Help
Welcome to Ashton Hayes — the small English town that's casually leading the way toward carbon neutrality. "Carbon neutrality" is a fancy way of saying that Ashton Hayes is working toward reducing its carbon footprint until it produces as much energy as it uses.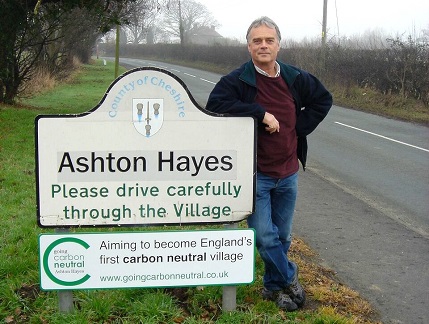 Members of the community started implementing small changes in their daily lives to promote carbon neutrality, and slowly but surely, their greenhouse emissions have shrunk. They saved energy by turning things powered by electricity off as much as possible, switching to LED bulbs, relying on heat and air conditioning sparingly, walking more, and using public transport.
When neighbors started sharing what solutions were working for them, the ideas grew in size and scope. Soon, solar panels began to pop up all over town. Community members, like Kate Harrison, are seeing their energy bills plummet, but even more exciting is how this collaboration has unified the town under one common goal. "What I really enjoyed was getting together with other people and talking about what we did," Harrison says in a video on Ashton Hayes' carbon neutrality project.
Sure, Ashton Hayes is just one small town, but imagine if every small town the world over followed in its footsteps. Sometimes all it takes is one simple, well-implemented idea to start a powerful trend that could change everything.
Read the full article on Upworthy.