Germany Converts Coal Mine Into Giant Battery Storage for Surplus Solar and Wind Power
Germany is embarking on an innovative project to turn a hard coal mine into a giant battery that can store surplus solar and wind energy and release it when supplies are lean. The Prosper-Haniel coal mine in the German state of North-Rhine Westphalia will be converted into a 200 megawatt pumped-storage hydroelectric reservoir that acts like a giant battery. The capacity is enough to power more than 400,000 homes, Governor Hannelore Kraft said, according to Bloomberg.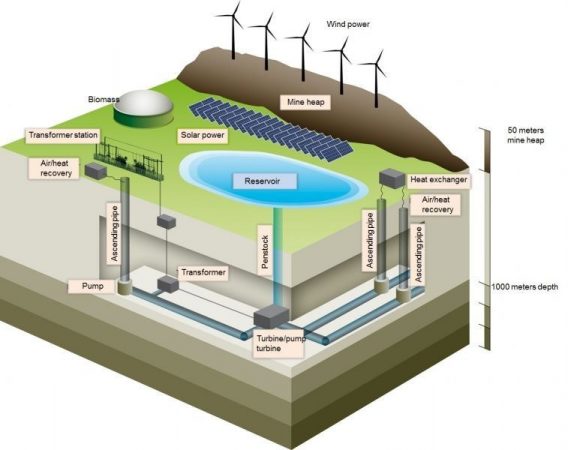 Founded in 1863, the Prosper-Haniel coal mine produces 3,000,000t/y of coal and is one of the few active coal mines remaining in Germany. But the mine is slated for closure in 2018, when federal subsidies for the industry dry up.
Kraft said that the miners in the town of Bottrop will remain employed at the site as it converts to its new function. Pumped-storage facilities are not a new idea, as such systems are already in operation around the world. However, this is the first time that a coal mine will be used as part of the infrastructure.
Read the entire article at EcoWatch.