Conservative Republican Group Calls for Carbon Tax
A group of Republican elder statesmen is calling for a tax on carbon emissions to fight climate change. The group, led by former Secretary of State James A. Baker III, with former Secretary of State George P. Shultz and Henry M. Paulson Jr., a former secretary of the Treasury, says that taxing carbon pollution produced by burning fossil fuels is "a conservative climate solution" based on free-market principles.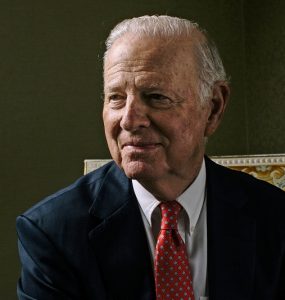 Mr. Baker said that the plan followed classic conservative principles of free-market solutions and small government. He suggested that even former President Ronald Reagan would have blessed the plan.
A carbon tax, which depends on rising prices of fossil fuels to reduce consumption, is supported in general by many Democrats, including Al Gore. Major oil companies, including Exxon Mobil, have come out in favor of the concept as well.
Read the entire article at The New York Times.