Act Now Before Entire Species Are Lost to Global Warming
The impact of climate change on threatened and endangered wildlife has been dramatically under reported, with scientists calling on policymakers to act urgently to slow its effects before entire species are lost for good.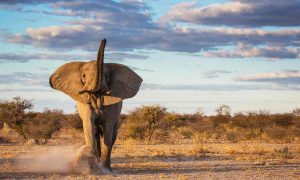 New analysis has found that nearly half (47%) of the mammals and nearly a quarter (24.4%) of the birds on the International Union for the Conservation of Nature (IUCN) red list of threatened species are negatively impacted by climate change – a total of about 700 species. Previous assessments had said only 7% of listed mammals and 4% of birds were impacted.
"Many experts have got these climate assessments wrong – in some cases, massively so," said Dr James Watson of the University of Queensland and the Wildlife Conservation Society, who co-authored the paper with scientists in the UK, Italy and the US.
Read the entire article at The Guardian.