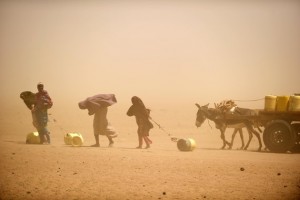 Climate Change Is Fueling Violence Against Women
Carla Lopez remembers the first time she heard a suggestion that climate change was a factor leading to the rape of young girls.
'I was in Santa Maria Xalapan of Guatemala when a group of women said young girls were being kidnapped and raped because there was a water crisis. It was a revelation,' said the executive director of the Fondo Centroamericano de Mujeres, a women's fund based in Central America.