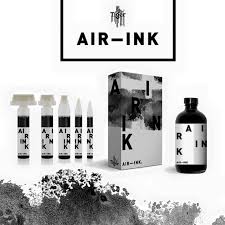 WATCH: Air Ink
Air Ink is a collaboration between Tiger Beer, MIT-spinoff Graviky Labs and Marcel Sydney.
It is an innovative range of pens, markers and spray cans made from air pollution.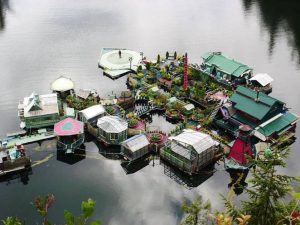 Self-sufficient, floating off-grid island
From no-waste, no-impact, buy-nothing, no-money to living tiny, there are a multitude of saner and more courageous alternatives to the unthinking, zombie wastefulness of mainstream living. For Canadian couple Wayne Adams and Catherine King, living self-sufficiently meant building their own floating island near Tofino, British Columbia, consisting of twelve interconnected platforms that support their home, greenhouse, lighthouse and a dance studio.