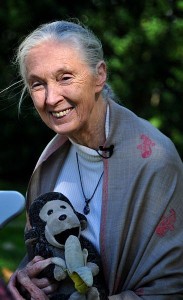 Jane Goodall at the UN Climate Change Summit
From http://democracynow.org – Jane Goodall is one of the world's leading voices on the issue of climate change and protecting the environment. A renowned primatologist, Goodall is best known for her groundbreaking work with chimpanzees and baboons. At the U.N. climate summit in Paris last month, Goodall talked Republican climate change denial, the link between diet and climate change, her hopes "to save the rainforests" from corruption and intensive farming, and how climate concerns drove her to be a vegetarian.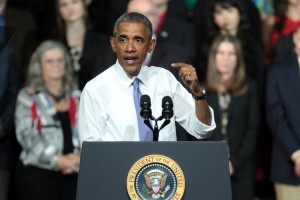 Ending Global Warming Denial
After 195 countries agreed in Paris Dec. 12 to a sweeping agreement to try to bring global warming under control, there has been much analysis of what this means for the future of energy. But there are reasons to think that it also may have a surprising impact on the future of politics, even in the U.S. — namely, by taking away some of the motivations and dynamics that, for so long, have driven global warming skepticism, doubt and denial.