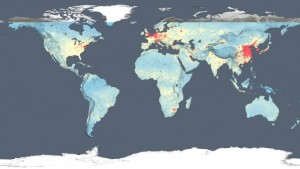 Aura mission tracks global pollutant trends
The success of clean air legislation in western developed countries is evident in the results from a 10-year study by a US space agency satellite.
The Aura mission has been tracking trends in emissions of nitrogen dioxide since its launch in 2004. It has seen big falls in the pollutant in the US and Europe, while at the same time recording significant increases in some developing nations, such as China.