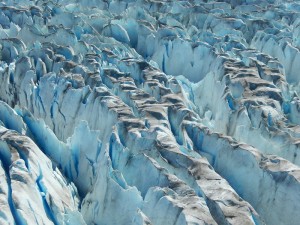 Our Brains Weren't Meant to Deal with Climate Change
Hidden Brain host Shankar Vedantam takes you on vacation with him to Alaska. You'll hike on top of a glacier, drink from a cool stream, and talk with fellow tourists from around the world. But the trip comes with an upsetting observation: Glaciers in Alaska are retreating. The Mendenhall glacier, visited by tens of thousands of tourists each year, has receded more than a mile and a half in the last half century.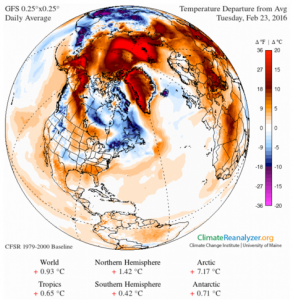 Alaska's Warmest Winter
This winter's shocking warmth in the Arctic, some seven degrees above average, has oozed into the Alaska which is experiencing one of its mildest recorded winters.
So far this winter, Alaska's temperature has averaged about 10 degrees above normal, ranking third warmest in records that date back to 1925. Unusually warm temperatures and a profound lack of snow are affecting areas all over the state. The index which ranks the severity of winter shows Anchorage is having one of its gentlest winters on record.