Conoco Philips to use giant chillers to refreeze the ground that climate change is thawing in order to drill for more oil
ConocoPhillips, has proposed a large drilling project in northern Alaska, where climate change is causing the permafrost to melt. The company is planning to use chillers called thermosyphons to prevent the ground from thawing underneath key infrastructure, according to an environmental impact statement published last Friday. Melting permafrost could damage ConocoPhillips' infrastructure, the Bureau of Land Management said. The agency approved the plan.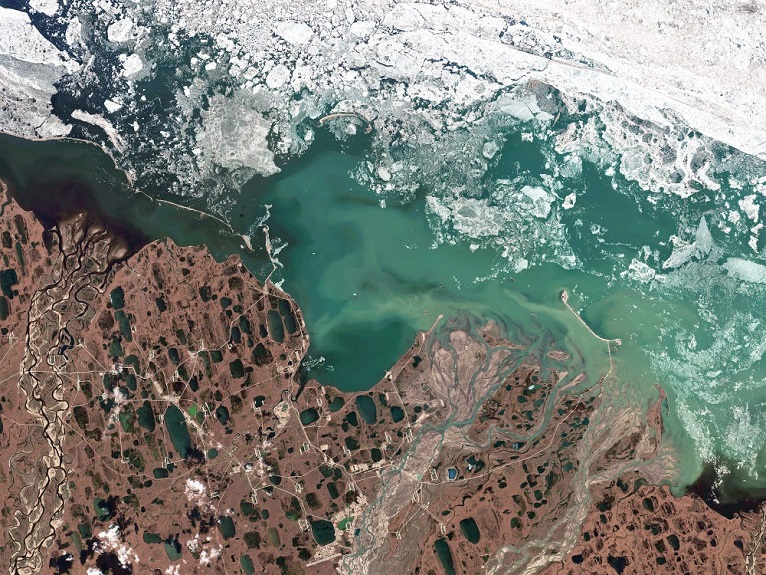 The project, known as Willow, could produce more than 160,000 barrels of oil per day over a period of about 30 years, during which climate change is likely to worsen warming, BLM said. In the last 60 years, average temperatures in the region rose by 3 degrees and they're expected to increase by as much as 12 degrees by the end of the century "if global emissions continue to increase," the agency said.
Set to be built in Alaska's North Slope, the ConocoPhillips project is reliant on the region's cold temperatures and the permafrost — ground comprised of soil, rocks, and ice that typically stays frozen year after year. The plan includes almost 500 miles of ice roads and an ice bridge. And it depends on the frozen ground to build drilling pads for oil extraction, gravel roads, and airstrips, according to the BLM review. Without intervention, that infrastructure is at risk.
Melting permafrost, brought on by global warming, not only releases additional greenhouse gases including carbon dioxide and methane but it can also cause the ground to suddenly give out, causing roads and other infrastructure to fall apart.
"Key changes to anticipate as a result of a changing arctic climate are permafrost thawing, shorter ice road seasons, and changes to precipitation," the agency said. "Permafrost thawing and uneven settlement could cause damage to infrastructure such as gravel pads, roads, and pipelines. A shorter ice road season would affect the transport of materials and personnel that depend on ice roads."
The Trump administration approved the plan last Friday, per Reuters. Bloomberg Law reports that the public has 30 days to comment.
Read the entire article at Business Insider.