Waste is so last year: how the fashion industry is cleaning up its carbon footprint
Read the entire article at the World Economic Forum.
The fashion industry is second only to oil as the top industrial polluter, and as a result is taking broad steps to make it more environmentally conscious. In 2016, a denim brand started to phase out PFCs (perfluorinated chemicals) thought to pose risks to human health and the environment. The brand has invested in textile finishes with an alternative PFC-free finish that is not classified as hazardous.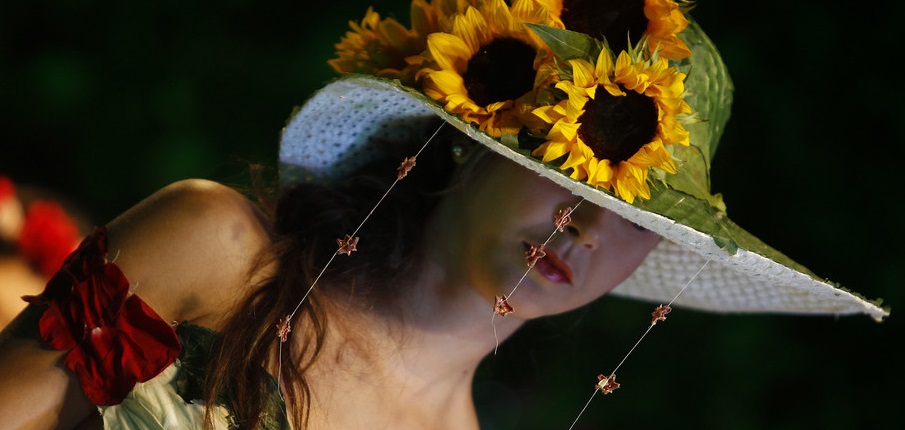 Meanwhile, Zero Discharge of Hazardous Chemicals (ZDHC) aims to improve the industry's environmental standards by implementing guidelines for all products across the supply chain by 2020. It is a collective of apparel and footwear brands that is phasing out hazardous and potentially hazardous chemical substances from the production of fashion and footwear.
Kathleen Talbot, head of sustainability and operations at Reformation – currently one of the leading trend-focused fashion labels – says that a lot of brands now focus on promoting sustainable materials that are sourced or produced organically.
New material sourcing can come in various forms, such as introducing fibers from shredded plastic sieved from ocean trash. The collaborative efforts of Parley Ocean Plastic and a shoe brand resulted in a limited-edition range using ocean plastic. This introduction of upcycled materials to globally accepted consumer goods is an indication that the industry is acknowledging new material sourcing options. However, some people say these initiatives by large labels are simply "green washing" and only skin deep.
Meanwhile, Francois-Henri Pinault – Chairman and chief executive officer or Kering – is also at the forefront of making sure luxury labels commit to sustainability. The establishment of the Material Innovation Lab has institutionalized the commitment of research to develop more sustainable, luxury-grade materials and fabrics.
While market behaviours are largely affected by mass marketing and social construct, conscious consumerism has been seen as a huge movement in the millennial generation. The campaign #whomademyclothes by Fashion Revolution has inspired consumers to make more responsible fashion choices. It aims to cultivate a culture of assessing goods, such as raising questions on the origin of their products, the process of production, materials used, and if the item is a necessity.
A 2015 study released by Nielsen says that 66% of global respondents, aged 15-20, are willing to pay more for products and services from socially and environmentally committed companies, a percentage which shows an increase up from 55% in 2014 and 50% in 2013. The days of overconsumption are slowly fading while conscious consumerism is taking its place.
A holistic approach to design and taking advantage of innovative technologies is unlocking the untapped potential of companies. There have been several exciting innovations that are replacing existing materials and processes. At the forefront are various textile groups that are doing groundbreaking research on new fabrics. More research is being done to transform mundane materials to highly flexible applications. These include the research on tea, faux leather, sieved ocean plastics, closed-loop recyclable polyester and nanotechnology. While these materials are intended to reduce carbon footprint, they are also being seen to improve fabric performance.