These Before And After Images Show The Startling Effects Of Climate Change
Read the entire article on the HuffPost.
A NASA photo gallery shows Earth "in a state of flux." Earlier this year, NASA published "Images of Change," a gallery of more than 100 startling before and after pictures — most taken from space — that "show our planet in a state of flux." The photos capture everything from natural disasters to urban growth and volcanic eruptions. Here, we've selected images that specifically show how climate change is affecting landscapes in different parts of the world.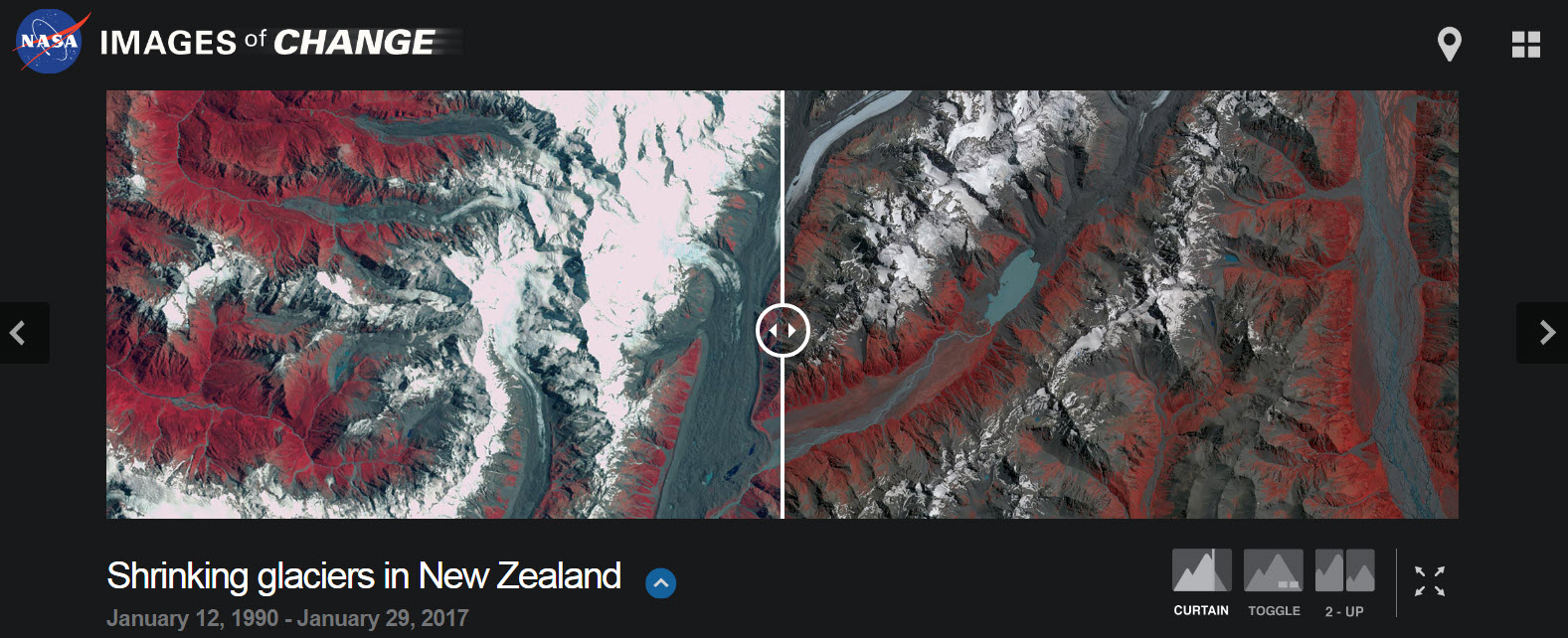 On average, the world's glaciers are losing ice at three times the rate lost in the 1980s, according to a 2015 study. And roughly 69 percent of the rapid melting of Earth's glaciers can be linked to human activity, including the burning of fossil fuels, a 2014 report found. Climate change, driven by greenhouse gas emissions, has also triggered accelerated melting in Antarctica and caused the Arctic to warm "faster than any other region on Earth."