14 American Cities Tackling Climate Change Today
Former New York City Mayor Michael Bloomberg boarded a trans-Atlantic flight to meet with Paris Mayor Anne Hidalgo and French President Francois Hollande. Perhaps in an effort to ease minds across the pond, the group discussed the progress cities are making on climate change, including in the United States.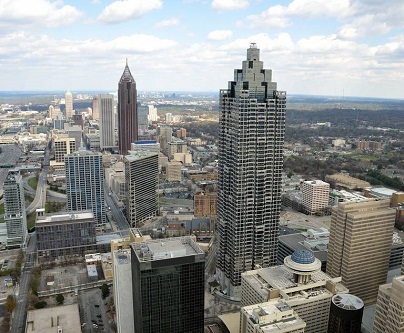 Bloomberg insisted that American cities and businesses have no intention of breaking their promise to the world. "I communicated to President Hollande that American cities, states and businesses will deliver the U.S. commitment to the Paris Agreement," he said in a press statement. "In the U.S., action by state and local governments and businesses has replaced half the country's coal-fired power production with cleaner forms of energy and put the country on an irreversible path to meet our Paris commitment — irrespective of future national policies."
Analysis by the Sierra Club's Beyond Coal campaign, supported by Bloomberg Philanthropies, backs up this assertion: Coal retirements and new clean energy through 2025 will reduce U.S. carbon emissions by at least 437 million metric tons. That accounts for 60 percent of America's commitments under the Paris agreement.
And actions already underway by leading U.S. cities, states and businesses are poised to close the gap: 12 American cities alone can deliver up to 131 million metric tons of CO2 savings by 2025, according to C40, a group that connects 90 global cities representing over 650 million people around climate action.
What is your city doing to address climate change? Do a quick Web search to find out. If your city does not have a stated climate action plan, contact your mayor, city council and representatives to change that. 
Read the entire article and learn what the Top 14 Cities are doing at Triple Pundit.